V is for VILLANOVA!
Some might call the 2016 Villanova Wildcats a 'team of destiny,' but that would do an incredible disservice to just how good of a team Villanova is.
Fresh off a 71.4% shooting performance in the semifinals, Villanova had an "off night" from the field but still shot 58.3%. That, plus the puzzling advantage on points in the paint helped deliver Jay Wright his first NCAA Championship and Villanova's first since Rollie Massimino's 1985 squad claimed the trophy.
VILLANOVA 77, NORTH CAROLINA 74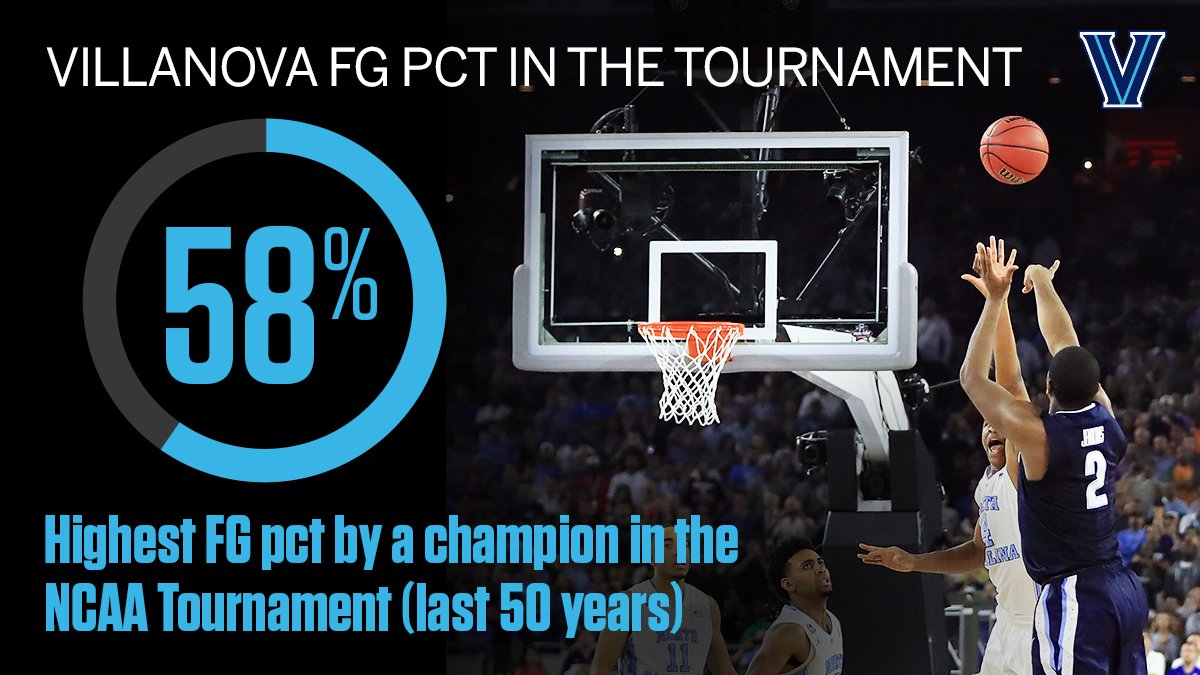 It wasn't without drama, of course. Despite trailing by 10, UNC cut the deficit to one point - 70-69 - with exactly one minute to play. Then, down three late, Marcus Paige was able to make a double-pump, off-balance 3-pointer with 4.7 seconds left to tie the game at 74.
Then, Kris Jenkins had his magical moment. A 3-point buzzer-beater to win the national championship!
The Tar Heels were seeking their sixth national title, third under Roy Williams, and first since defeating Michigan State in the 2009 title game. UNC led by as many as seven points late in the first half - thanks in large part to a mirage 3-point shooting display (7-for-9) - but had a major dry spell for much of the second half. At one point, Villanova led by 10 points. It was a 35-18 run that spanned about 15 minutes of game time.
Congrats to David Hess, who not only wins the pool but also finishes third. Jon Machnacki (2nd), Laura Nilan (4th) and Dawn Klemish (5th) also place.
Thanks again, all, for making this the best pool around. See you for XIX!
Payouts will be as follows: 1st-630...2nd-250...3rd-100...4th-50...5th-20
Final Standings are updated. All brackets are visible on the Picks page.
FINAL FOUR RECAP: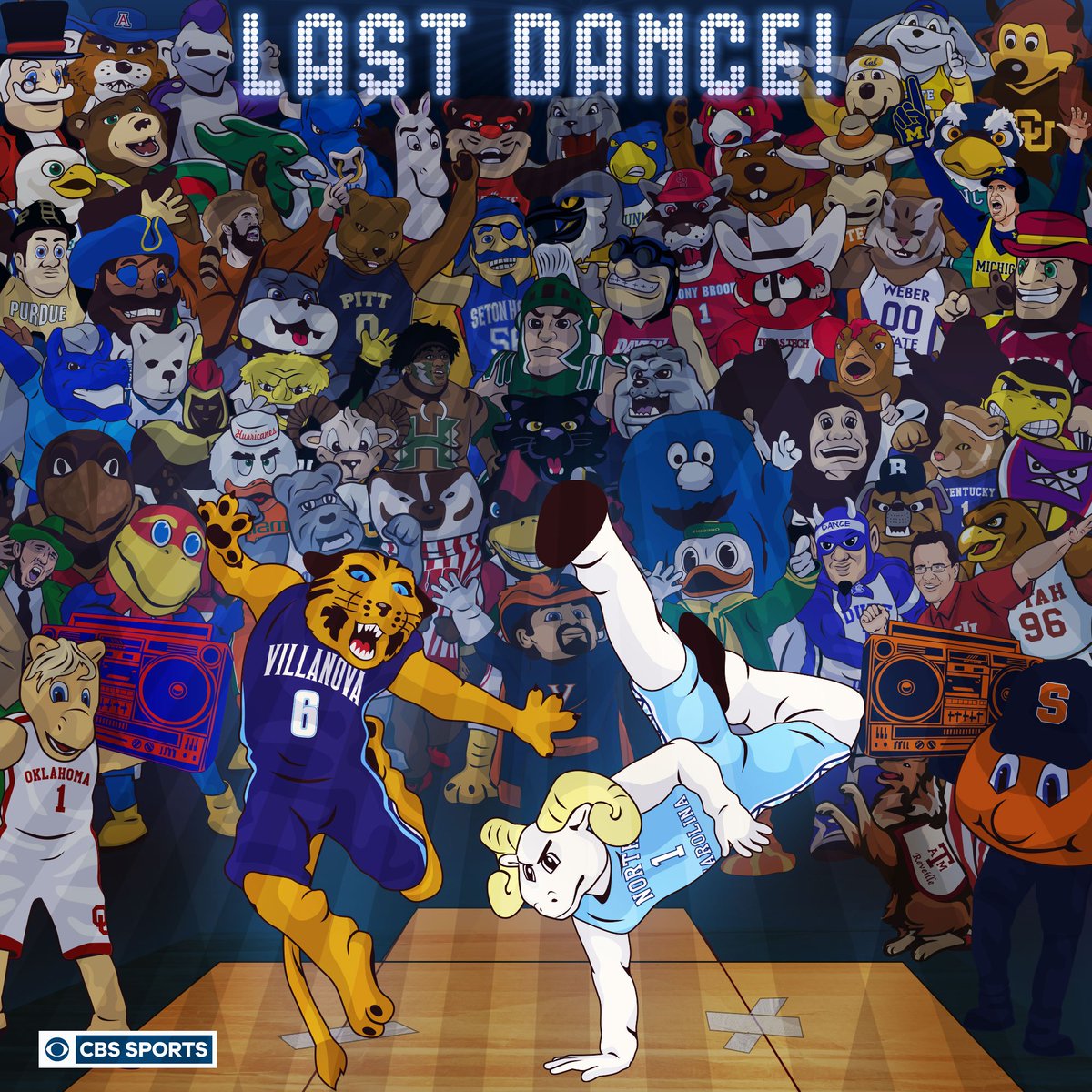 In the first game, Villanova shot a blistering 71.4% from the floor in a 95-51 rout of Oklahoma. It proved to be the largest margin of victory in Final Four history. The Wildcats' eFG% (which gives extra weight to 3-pointers) was 82.7%. Incredible display by Villanova to reach the title game for the first time since the team's 1985 Cinderella championship.
In Game 2, North Carolina did what everyone knew it would: dismantle Syracuse. The Orange made the unlikely trip to Houston with a pair of crazy comeback wins, but, again, for a team that resume-wise was a borderline NCAA Tournament team, Saturday was more of a reflection of this year's Syracuse team than it's Final Four run. UNC went on a late first half run to take an 11-point lead into halftime. It was pushed close to 20 early in the second half and the Tar Heels coasted to Monday's title game with an 83-66 victory.
Everyone's First Four picks can be seen on the Opening Round picks page.
Check out the History page with some interesting facts about the pool's 18-year history including potential pool-winning scenarios for every year dating back to March Madness Pool I in 1999.
Please contact Mike or Chris with any thoughts or suggestions you have to make the pool even better.
For more information regarding the scoring system used for each round, please refer to the Rules page.
Don't forget to check back here for updates! And in the meantime, make sure to follow in-depth analysis of NCAA Men's Basketball at Deuce2Sports.com!